LATEST RECAPS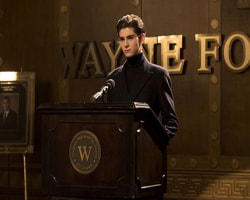 Gotham (4.14) "Reunion"
This week on
Gotham
, friends come back together and a very Shakespearian hand-smashing occurs, but was it earned narratively? No. No, it was not.
---
---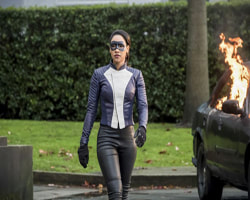 The Flash (4.16) "Run, Iris, Run"
Last week on
The Flash,
Barry saved Central City from a tainted order of coleslaw. I think. These episodes go in one eye and out the other so I'm going to pretend that last week everyone was getting sick from eating coleslaw. This week there's no side orders in sight because Iris gets to join the speedforce and … you know what? I bet at some point in this episode she eats some coleslaw.
---
---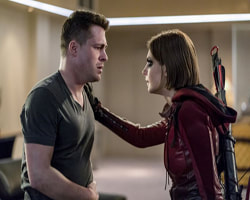 Arrow (6.15) "Doppelganger"
You'd think an episode that brings back Roy Harper and puts Thea back in her Speedy costume might be a welcome respite from this stink-pile of a season. You'd be wrong. Oh so very wrong.
---
---
Supergirl (3.13) "Both Sides Now"
What would you call this? Season finale? Last episode before hiatus? Mid-season finale? Are they trying to break seasons into sub-seasons like them fancy AMC shows? I see you,
Supergirl.
You can't fool me with that.
---
---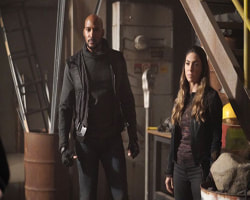 ---
---
---
---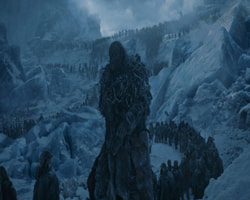 Game of Thrones (7.7) "The Dragon and the Wolf"
With an episode title like "The Dragon and the Wolf," I suppose, deep down, I knew what I was getting. And you better believe that Dany knew what she was getting deep down, if you know what I mean. It's not something I wanted to see, but the Targaryen family motto has always been "If you can't keep it in your pants, keep it in the family," so . . . what the hell(s)?
---
---